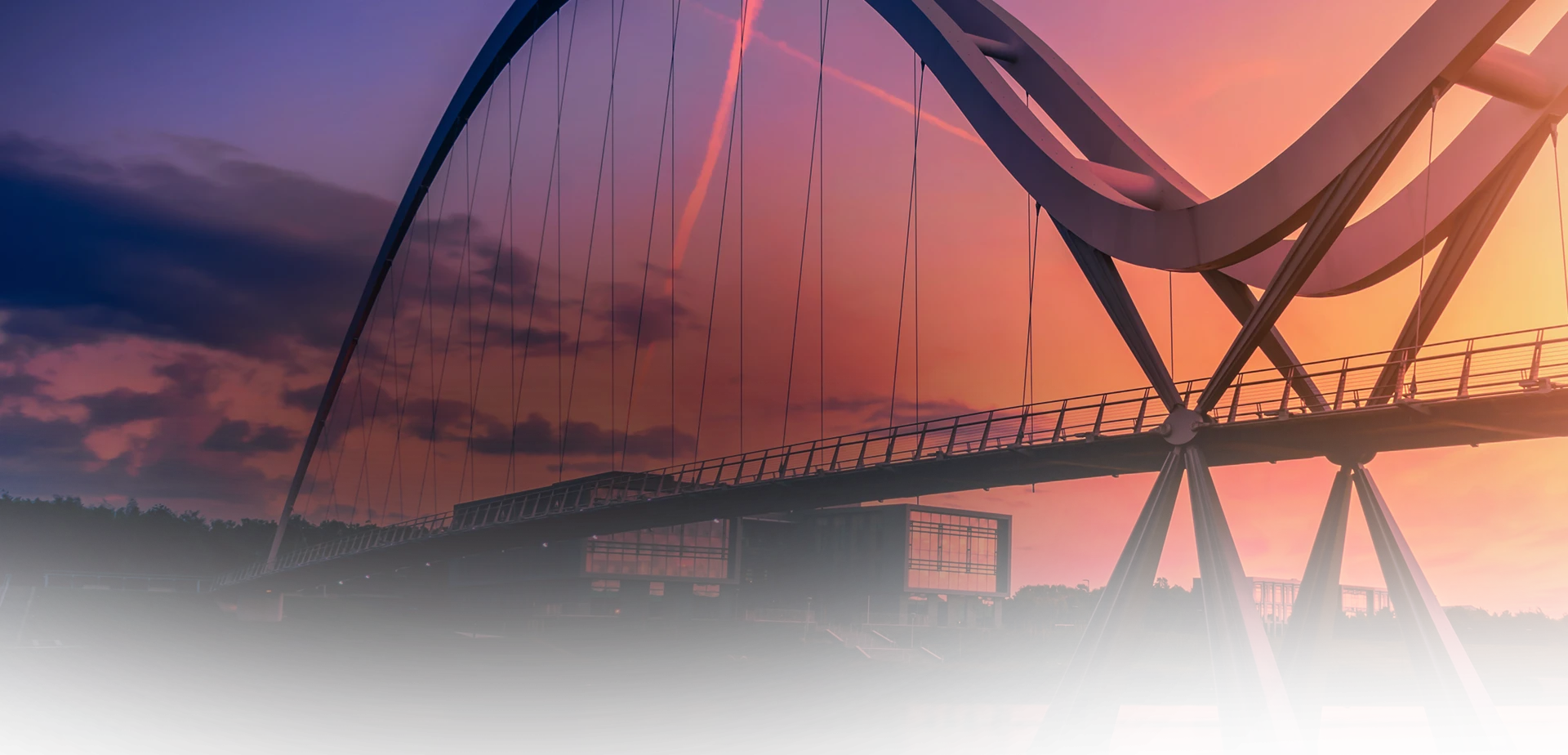 Privacy Policy
Terms & Conditions
PURPOSE AND APPLICATION
This Privacy Policy of ArcelorMittal Nippon Steel India Limited ("AM/NS India")
explains how AM/NS India collects, uses, stores, discloses and otherwise processes your Personal Data, if any, obtained through this Web Site (https://www.amns.in ) and also describes the rights you have with respect to such Personal Data ("Policy"). Some online forms may have a specific policy or privacy statement that differs from this Policy. Please review the Policy or privacy statement for any information that applies specifically to that particular form.
DEFINITIONS
"Data Principal" means the natural person to whom the Personal Data relates to;
"Personal Data" means data about or relating to a natural person who is directly or indirectly identifiable, having regard to any characteristic, trait, attribute or any other feature of the identity of such natural person, or any combination of such features, or any combination of such features with any other information;
"Personally Identifiable Information (PII)" means any data that could potentially be used to identify a particular person. Examples include first name, last name, mobile number, email addresses, internet protocol ('ip') addresses etc;
"Process or Processing" in relation to personal data, means an operation or set of operations performed on personal data such as collection, recording, organization, structuring, storage, adaptation, alteration, retrieval, use, alignment or combination, indexing, disclosure by transmission, dissemination or otherwise making available, restriction, erasure or destruction;
"Web Site" means https://www.amns.in.
TYPES OF PERSONAL DATA
In general, you are not required to disclose your Personal Data by default as a condition of using this Web Site. No Personal Data, such as your name, address, or e-mail address, is automatically collected from your visit to the Web Site.
However, you may choose to submit certain Personal Data such as name, mailing and/or e-mail address, postal address, profile data, preferences on various registration forms and surveys on the Web Site.
In many cases, you may choose the amount of Personal Data you supply (e.g., when sending us information through the Web Site, you may choose to include only an e-mail address for replies). There may be cases, however, where some of the Personal Data requested is identified as mandatory and some as voluntary. In such cases, if you do not provide mandatory Personal Data with respect to a particular activity, you will not be able to receive the applicable services.
If you request information through this Web Site and supply AM/NS India with your e-mail address or your name, postal address or any other Personal Data, you accept that this data will be used for the purpose of providing the requested information and that AM/NS India may use this data in the future to provide other information about AM/NS India that might be of interest to you.
COLLECTION OF PERSONAL DATA
AM/NS India provides for various career opportunities via the Web Site. In case a candidate decides to apply for a position identified on the Web Site he or she will be required to provide personal details for the recruitment process including but not limited to, the name, gender, electronic identification data, date of birth, contact details, education, training and qualifications, profession and job, leisure and interests, employment records etc. You agree and acknowledge that the details provided at the time of registration or creating a profile for recruitment process shall be accurate and valid. AM/NS India is committed to protecting your privacy and will only collect and use Personal Data in the manner and for the purposes herein and that is consistent with its obligations and your rights under the applicable legislation and regulations. It may be noted that AM/NS India handles all such information in accordance with the provisions of the applicable law as may be applicable from time to time and only for the duration lawfully required, thereunder.
By availing the services and opportunities, you are consenting to have your Personal Data transferred to and processed by AM/NS India. AM/NS India may share your Personal Data with group companies and service providers and this may involve transferring it to countries outside India. Where AM/NS India does so, it will ensure that it is done in accordance with the applicable laws and take appropriate measures to ensure that the level of protection which applies to your Personal Data processed in these countries is similar to that which applies within India. Personal Data relating to a user/ job candidates is primarily collected from them directly through the application and recruitment process, be it in the form of resumes/CVs, connected LinkedIn profile, completed company application forms or supporting documents provided or on an ongoing basis when the job candidates update their Personal Data.
Personal Data may also be collected from employment agencies or background check service providers where background checks are deemed necessary and permitted under applicable law. Personal Data may also be collected from third parties, as well, such as former employers, credit reference agencies etc. during the recruitment process, where deemed necessary and permitted under applicable law.
By setting up your profile on the Web Site, you will give your consent for your Personal Data to be processed through the Web Site, however, candidates may revoke their consent at any time by deleting their profile from the Web Site.
Your Personal Data may be used by AM/NS India to:
i. to process your application during the recruitment process;
ii. process and deal with any enquiries made by or about you;
iii. to undertake checks such as identification verification checks with fraud prevention agencies for the purposes of crime prevention and fraud prevention to enable us to comply with our legal obligations (such as record keeping);
iv. to help protect your information and prevent unauthorised access to it; or
v. if required to do so by law and to the extent necessary for the proper operation of our systems.
SECURITY PRACTICES
AM/NS India strives to ensure the security, integrity protection and privacy of and prevent unauthorized access or unauthorized alteration, disclosure or destruction of Personal Data. AM/NS India follows stringent security techniques and requirements for handling sensitive and Personal Data. These techniques and requirements are fully compliant with the guidelines set forth under law. AM/NS India's servers are accessible only to authorized personnel. Your information logged in is shared with respective personnel only on need to know basis and/ or to provide the services you have requested. All representatives handling information under these provisions are under contractual confidentiality obligation with AM/NS India. While AM/NS India takes every step to safeguard the confidentiality of your Personal Data, by using the Web Site, you agree and confirm that AM/NS India is not liable for any disclosure due to errors in transmission or unauthorized acts of third parties or linked sites.
Notwithstanding anything contained herein, AM/NS India shall not be liable for any loss, damage or misuse of your Personal Data due to a force majeure event. A force majeure event for the purposes of these Terms of Use shall mean any event that is beyond AM/NS India's reasonable control and shall include, without limitation, sabotage, fire, flood, explosion, acts of God, civil commotion, strikes or industrial action of any kind, riots, insurrection, war, acts of government, computer hacking, unauthorised access to computer data and storage device, computer viruses breach of security and encryption or any other cause beyond AM/NS India's control.
CORRECTION AND MODIFICATION OF PERSONAL DATA
You have the right to review your Personal Data, to correct your Personal Data, if necessary and to withdraw your consent to the use or Processing of your Personal Data. For this purpose, you may submit one of the below forms.
If you are not a former employee of AM/NS India, please use this form: Link
AM/NS India may disclose user information in special cases when we have reasons to believe that disclosing this information is necessary to identify, contact or bring legal action against someone who may be causing injury to or interference (either intentionally or unintentionally) with AM/NS India's rights or property, other users of the Web Site, or anyone else who could be harmed by such activities.
Personal Data is never sold or leased to any third parties outside of AM/NS India and its subsidiaries or associates. We may share information provided by you with service providers we have retained to perform services on our behalf. In this case, the service provider is committed to use your data only for AM/NS India purposes.
PROCESSING OF PERSONAL DATA
AM/NS India may Process your Personal Data where such relevant Personal Data is required to be Processed for the following, but not limited to, AM/NS India purposes:
• Processing applications for products and services;
• Providing products and services; (It is not feasible for an organization to provide product / service without Processing);
• Monitoring and improving our Web Site and its content;
• Conducting market research and surveys with the aim of improving our products and services;
• Sending you information about our products and services for marketing purposes and promotions;
• Complying with applicable local or foreign laws, regulation, policies, voluntary codes, directive, judgement or court order, as well as any contractual obligations pursuant to agreements between AM/NS India and any authority, regulator or enforcement agency or body or any request coming from said entities;
• Establishing, exercising or defending legal rights in connection with legal proceedings (including any prospective legal proceedings) and seeking professional or legal advice in relation to such legal proceedings.
AM/NS India processes your Personal Data for the performance of the contracts/agreements concluded with you, compliance with applicable legal or regulatory obligations or AM/NS India legitimate interests to provide you with adequate and qualitative products and services and to prevent against any substantial risk.
COOKIES
AM/NS India uses Cookies across its Web Site to improve performance and enhance the experience.
Definition of Cookies
Cookies are small text files that are downloaded on your computer by websites that you visit. The Cookie will help the website recognize your device the next time you visit. They are widely used in order to make websites work, or work more efficiently, as well as to provide information to the owners of the site.
Cookies can be used for a variety of purposes such as remembering your preference, measuring your activity and optimizing your user experience.
Usage of Cookies
When consulting the AM/NS India Web Site, Cookies may get placed on your computer, mobile or tablet. Cookies could contain the following data:
• Information about the browser; an identifier, in the form of a unique identification number.
• An expiration date (some Cookies only)
Cookies used by AM/NS India and its purpose
Following are the Cookies we normally use and why:
• Google Analytics (utma; utmb; utmc; utmz; _gat_gtag; _gid; _ga)
These Cookies are used to collect information about how visitors use our Site. We use the information to compile reports and to help us improve the site. The Cookies collect information in an anonymous form, including the number of visitors to the site, where visitors have come to the site from and the pages they visited.
• YouTube cookies (PREF; VISITOR_INFOR1_LIVE; YSC; demographics; DKV)
We embed videos from our official YouTube channel using YouTube's privacy-enhanced mode. This mode may set Cookies on your computer once you click on the YouTube video player, but YouTube will not store PII Cookie information for playbacks of embedded videos using the privacy-enhanced mode. Read more at YouTube's embedding videos information page.
• Google reCaptcha cookies (_GRECAPTCHA; NID; 1P_JAR). These Cookies are used to collect information about how visitors fills the forms. Google use the information to compile reports and to help us improve the site. reCAPTCHA is used to check whether the data entered on our website (such as on a contact form) has been entered by a human or by an automated program
https://policies.google.com/privacy. 
• Facebook cookies (datr; fr; ssm_au_c; sb). These Cookies are used to track information about the visitors. We have no direct control over or access to the information that is collected by these cookies. We recommend consulting the individual privacy policies of any such services for more information. https://www.facebook.com/policies/cookies
• Twitter cookies (_GRECAPTCHA; NID; 1P_JAR). These Cookies are used to track information about the visitors. We have no direct control over or access to the information that is collected by these cookies. We recommend consulting the individual privacy policies of any such services for more information.
https://help.twitter.com/en/rules-and-policies/twitter-cookies
Purpose for which Cookies are used –
Generally, Cookies perform the following functions
• Enabling our Web Site to function properly Some Cookies are essential for the functioning of our Web Site. For example, Cookies ensure that you are shown the correct webpages for your location, or to identify when we have a broken link or technical issue with the Web Site.
• Analyzing visitor's behavior -We may use Cookies to analyze how our visitors use our Web Site and to monitor Web Site performance. This allows us to provide a high-quality experience by making sure that our content and layout remains relevant to you. For example, Cookies to keep track of which pages and links are most popular and which are not providing the information that's required by our visitors.
• Optimizing and personalizing - Cookies are used to optimize the webpages that you visit and to personalize the content that is shown to you across all our digital assets, based on our understanding of your requirement.
Manage your Cookies
You can control whether to accept Cookies or not. If you decide to not accept Cookies, some features and services on our Web Site will not function properly.
If you prefer not to accept Cookies, you can either:
• Change your browser setting to notify when you receive a Cookie, which gives you the discretion to choose whether or not to accept it; or
• Set your browser to automatically not accept any Cookies. You can manage Cookies in the privacy settings of the web browser you are using. Please keep in mind that if you use your browser settings to block all the Cookies, you may not be able to access parts of our or others' website.
You can modify the Cookies setting by the links provided below. These links will guide you through the process of modifying your browser settings:
• Apple Safari – https://support.apple.com/en-in/guide/safari/sfri11471/mac
• Google Chrome – https://support.google.com/chrome/answer/95647
• Microsoft Internet Explorer – https://support.microsoft.com/en-us/topic/delete-and-manage-cookies-168dab11-0753-043d-7c16-ede5947fc64d
• Mozilla Firefox – https://support.mozilla.org/en-US/kb/enhanced-tracking-protection-firefox-desktop
RETENTION OF PERSONAL DATA
Your Personal Data being Processed by AM/NS India is stored for the purpose for which it was collected in line with legal, regulatory or statutory obligations and in such form, which is identifiable to the extent necessary. In situations where the purpose is fulfilled or where the specified period has expired, your Personal Data will be deleted or archived to comply with legal retention obligations in accordance with the law.
ACCESS & CONTROL YOUR PERSONAL DATA
Subject to applicable law, regulations and/or guidelines, AM/NS India shall provide information to the Data Principal on a request pertaining to Data Principal's rights without undue delay and within one month of receipt of the request. This period can be extended considering the complexity and number of requests. The extension shall be reasoned with proper notice for delay.
CHANGES TO THIS POLICY
This Policy may be updated and/ or modified periodically and without prior notice to you to reflect changes in our online information practices. AM/NS India has sole discretion in updation of this Policy. When changes are made to this Policy it will be posted on the Web Site and the "last updated" date at the top of this Policy will be revised. We also encourage users to periodically check this Policy to understand how AM/NS India protects, uses and processes your information/ data.
CONTACT
If you have any questions about this Policy, the practices of our sites, or your dealings with our sites, you can contact: AM/NS India, i-desk@amns.in
Information provided by you via general e-mail inquiries to AM/NS India such as your e-mail address is used only to respond to your inquiries in the ordinary course of business and is never shared with third parties.
JURISDICTION
Please be informed that any proceedings arising out of or relating to your use of this Web Site, its content and services and / or this Policy will be subject to the laws of India and the Courts in Mumbai, India shall have exclusive jurisdiction.
TERMS OF USE
These Terms of Use are an agreement between you and/or the entity you are authorised to represent with AM/NS India and shall govern your and/ or the said entity's use of the Web Site and all applications, software and services available via the Web Site.
INTRODUCTION
ArcelorMittal Nippon Steel India Limited ("AM/NS India" "Company" "us" "we") operates this web site to provide online access to information about AM/NS India and the products, services and opportunities we provide (the "Web Site").

Please read the terms and conditions set forth herein (the "Terms of Use") carefully before using the Web Site. These Terms of Use along with the Privacy Policy, disclaimer(s) and any other policies, rules, regulations and guidelines of AM/NS, govern your rights and obligations as a user. Any reference to "you" or "user" in these Terms of Use, means you the user accessing information about AM/NS and the products, services and opportunities through the Web Site.

The Web Site is available for your access and use only on the condition that you agree to the Terms of Use, Privacy Policy, disclaimer(s) and any other policies, rules, regulations and guidelines of AM/NS. By accessing or using the Web Site, you and the entity you are authorised to represent, signify your agreement to be bound by each provision of these Terms of Use, including any other policy of the Company and all rules, guidelines, policies, disclaimers, terms and conditions applicable to the services, products and opportunities being provided through the Web Site as may be modified by us from time to time, which shall be deemed to be incorporated in these Terms of Use by implication, unconditionally and at all times. If you do not agree to all of the Terms of Use, do not access or use the Web Site.
SCOPE
These Terms of Use are an agreement between you and/or the entity you are authorised to represent with AM/NS India and shall govern your use of the Web Site and all applications, software and services available via the Web Site. The users accessing the Web Site shall be competent to enter into legally binding contracts under the Indian Contract Act, 1872 ("Contract Act"). Any person who shall be considered as incompetent to contract as per the provisions of the Contract Act including minors, un-discharged insolvents etc. are not eligible to avail the services, products and opportunities on the Web Site. Any person accessing the Web Site and availing information pertaining to the products, services or opportunities on behalf of an organization represents and warrants that he or she is duly authorized by the organization to accept these Terms of Use and that such person has the authority to bind the organization to these Terms of Use.
All the materials contained in the Web Site are provided for informational purposes only and shall not be construed as a commercial offer, a license, an advisory, fiduciary or professional relationship between you and AM/NS India or its affiliates. No information provided on this Web Site shall be considered a substitute for your independent investigation.
MODIFICATIONS
AM/NS India reserves the right to modify, update or remove these Terms of Use at its sole discretion, at any time and without prior announcement, by posting the amended Terms of Use on the Web Site and indicating the date these Terms of Use were last modified. You are responsible for informing yourself of the Terms of Use in force at the time of use of this Web Site. Your continued usage of the Web Site following the posting of changes to these Terms of Use will mean you accept those changes. If at any time you do not agree with any of these Terms of Use or any future Terms of Use, you shall discontinue accessing the Web Site.
INTELLECTUAL PROPERTY RIGHTS
Any and all intellectual property rights including but not limited to trade marks, copyright, designs, patents etc., whether or not registrable under any law for the time being in force, in and to any and all designs, drawings, layouts, photographs, images, screen shots, icons, logos, marks, names, know-how, methods, trade secrets, materials, infrastructure, source codes, processes, improvements etc. and/ or associated with the Web Site and its contents (including, but not limited to: text, graphic images, audio, video, html code, buttons, trademarks, software, logos, illustrations, service marks, copyrights) and intellectual property rights relating to the Company's inventions, creations, products and services ("Company Content") are the exclusive and sole property of AM/NS India or its affiliates in perpetuity and for the whole world, unless otherwise clearly indicated. Use of the Company Content for any purpose not expressly permitted in writing by these Terms of Use is strictly prohibited.
The above-mentioned Web Site and/ or Company Content shall not be framed, mirrored, reproduced, exploited, sold, distributed, transmitted, copied, published, modified or decompiled, in any way, without the prior written consent of AM/NS India. Nothing in these Terms of Use shall be deemed to create a license in or under any such intellectual property rights or create derivative works from any materials or content accessible on the Web Site. Any unauthorised use of the Company Content is expressly prohibited and shall constitute a violation of our Company's copyright, trademark rights, patent and other intellectual property rights.
You may only download one copy of the Web Site on your personal computer for private and non-commercial purposes and/or purposes expressly allowed by the applicable law. Any other use or modification of the content of AM/NS India's Web Site without AM/NS India's prior written authorization is prohibited.
All software used is the property of the Company and its affiliates or its software suppliers and is protected by India and international copyright and author right laws.
In particular, you shall not utilize any data mining or similar data gathering and extraction tools to extract (whether once or many times) for re-utilization of any substantial parts of the Web Site without the Company's written consent. You shall not create/ and or publish your own database that features substantial parts of the Web Site without the Company's express written consent.
RESTRICTIONS OF USE OF THE WEB SITE
In addition to other restrictions otherwise set forth in these Terms of Use, and by way of example and not as a limitation, you shall not:
• Use the Web Site in connection with surveys, contests, pyramid schemes, chain letters, junk email, spamming or any duplicative or unsolicited message (commercial or otherwise);
• Falsify, disable or delete any copyright management information, such as author attributions, legal or other proper notices or proprietary designations or labels of the origin or other material contained in a file that is uploaded;
• Alter, modify, copy, translate or create derivative works of any content provided by AM/NS India through the Web Site;
• Disguise the origin of information transmitted through the Web Site;
• Place false or misleading information on the Web Site;
• Trick, defraud, or mislead us and other users, especially in any attempt to learn sensitive information;
• Make improper use of our support services or submit false reports of abuse or misconduct;
• Engage in any automated use of the system, such as using scripts to send comments or messages, or using any data mining, robots, or similar data gathering and extraction tools;
• Decipher, decompile, disassemble, or reverse engineer any of the software comprising or in any way making up a part of the Web Site;
• Interfere with, disrupt, or create an undue burden on the Web Site or the networks or services connected to the Web Site;
• Attempt to bypass any measures of the Web Site designed to prevent or restrict access to the Web Site, or any portion of the Web Site;
• Harass, annoy, intimidate, or threaten any of our employees or agents engaged in providing any portion of the Web Site to you;
• Delete the copyright or other proprietary rights notice from any content;
• Disparage, tarnish, or otherwise harm, in our opinion, us and/or the Web Site;
• Use the Web Site in a manner inconsistent with and/ or in violation of any applicable laws or regulations.
• Except as may be the result of standard search engine or Internet browser usage, use, launch, develop, or distribute any automated system, including without limitation, any spider, robot, cheat utility, scraper, or offline reader that accesses the Web Site, or using or launching any unauthorized script or other software;
• Systematically retrieve data or other content from the Web Site to create or compile, directly or indirectly, a collection, compilation, database, or directory without written permission from us;
• Use any proprietary information or any of our interfaces or our other intellectual property in the design, development, manufacture, licensing, or distribution of any applications, accessories, or devices for use with the Web Site;
• Use or access any service, information, application or software available via the Web Site in a manner not expressly permitted by AM/NS India.
• Upload or transmit viruses or any other type of malicious code that will or may be used in any way that will affect the functionality or operation of the Service or of any related website, other websites, or the internet;
• Spam, phish, pharm, pretext, spider, crawl or scrape;
• Interfere with or circumvent the security features of the service or any related website, other websites or the internet
DISCLAIMER OF WARRANTIES
AM/NS India has compiled and organised the content of this Web Site to the best of its knowledge and provides it on an "as is" basis. No representation is made or warranty given, either express or implied, for the completeness, accuracy, reliability, security, timeliness, or fitness for a particular purpose, of the content of the Web Site or the non-existence of any viruses on the Web Site.

No information obtained by you from the Web Site shall create any warranty not expressly stated by AM/NS India in these Terms of Use.

AM/NS India reserves the right to modify or close the Web Site at its own discretion and without prior announcement.

You agree that your use of the Web Site will be at your sole risk. To the fullest extent permitted by law, we disclaim all warranties, express or implied, in connection with the Web Site and your use thereof, including, without limitation, the implied warranties of merchantability, fitness for a particular purpose, and non-infringement. The Company does not make any representations pertaining to the information, content, or services included on or otherwise made available to a user through the Web Site and we will assume no liability or responsibility for any (1) errors, mistakes, completeness or inaccuracies of content and materials, (2) personal injury or property damage, of any nature whatsoever, resulting from your access to and use of the Web Site, (3) any unauthorized access to or use of our secure servers and/or any and all personal information and/or financial information stored therein, (4) any interruption or cessation of transmission to or from the Web Site, (5) any bugs, viruses, trojan horses, or the like which may be transmitted to or through the Web Site by any third party, and/or (6) any errors or omissions in any content and materials or for any loss or damage of any kind incurred as a result of the use of any content posted, transmitted, or otherwise made available via the Web Site.

The Company or its directors, officers, employees, affiliates, agents, contractors, suppliers, service providers or licensors will not be liable to you in any way or in relation to the contents of, or use of, or otherwise in connection with the Web Site. The Company does not warrant that the Web Site; information, content, materials, product (including software) or services included on or otherwise made available to you through the Web Site; their servers; or electronic communication sent from us are free of viruses or other harmful components, despite our best efforts to prevent these incidents.
LIMITATION OF LIABILITY
You agree to access and to use the Web Site at your own risk. AM/NS India or any of its directors, employees, agents or licensors, shall in no event be held liable for losses or damages of any whatsoever kind (whether based on contract, tort, delict, warranty or any other legal theory) including without limitation any direct, indirect, incidental, punitive, exemplary, and consequential damages, or other damages arising out of or in connection with the Terms of Use or resulting from access or use of this Web Site, or from the inability to use this Web Site, from inaccuracies or omissions in this Web Site, from any decisions you may make based on information contained in this Web Site, from viruses from this Web Site, or non-accessibility of this Web Site, even if AM/NS India has been advised of the possibility of such damages. If you are dissatisfied with the Web Site, its services, content or with the Terms of Use, your sole and exclusive remedy is to discontinue using the Web Site.
FINANCIAL DISCLAIMER
Nothing contained in the Web Site shall be deemed to be either advice of a financial nature to act or not to act in any way whatsoever or an invitation to invest or deal in any form of investment, whether listed or unlisted, in AM/NS India or any of its entities.

Certain information discussed in this Web Site may constitute forward-looking statements regarding the financial positions, results of operations, business and industrial strategy of the Arcelor Group. More generally, when used in this Web Site, the words "foresee(s)", "aim(s)", "expect(s)", "intend(s)", "will", "may", "believe(s)", "anticipate(s)" and similar expressions are intended to identify forward-looking statements. Such statements are based on hypotheses that may prove incorrect and are subject to risks and uncertainties, including fluctuations in exchange rates, raw material costs, the capacity to achieve cost reductions without negatively impacting on operations, environmental regulation issues and general economic and financial conditions.

AM/NS India is under no responsibility to update such statements in light of new information or future or other events.

COMPLIANCE WITH LAW
You agree to use the Web Site in strict compliance with all applicable laws, rulings, and regulations and in a fashion that does not, in the sole judgment of AM/NS India, negatively reflect on the goodwill or reputation of AM/NS India and shall take no actions which would cause AM/NS India to be in violation of any laws, rulings or regulations applicable to AM/NS India.
INDEMNITY
You agree at all times to indemnify, defend and hold harmless AM/NS India, its agents, affiliates and their respective directors and employees against all actions, proceedings, costs (including reasonable attorney's fees), claims, damages, demands, liabilities and expenses whatsoever sustained, incurred or paid by AM/NS India directly or indirectly in respect of (i) any information or other content you provide through this Web Site and (ii) your use or misuse of this Web Site, the content of this Web Site, including without limitation infringement claims.
CONFIDENTIAL INFORMATION
AM/NS India discourages you from sending or posting to this Web Site any information that you consider to be confidential or proprietary. Please note that if you do send or post any such information or material, AM/NS India will assume that it is not confidential. By sending or posting any information or material, you grant AM/NS India unrestricted, irrevocable license to use, reproduce, display, perform, modify, transmit and distribute those materials or information, and you agree that AM/NS India is free to use any ideas, concepts, know-how or techniques that you send or post for any purpose on this Web Site.
LINKS
This Web Site may contain links to web sites not operated, controlled or supervised by AM/NS India ("Linked Sites"). These links are provided solely as a convenience for you. If you follow these Linked Sites, you will leave the Web Site, and will be subject to the terms of use and privacy policy applicable to those websites. By providing such links, AM/NS India makes no judgment or warranty with respect to the websites accessible through the links and AM/NS India takes no responsibility for these websites.

We clarify that these Linked Sites are operated by third parties and are not under our control and have no affiliation or association with us unless specifically expressed. We are not responsible for any form of transmission, material received from any Linked Site. We are not liable and do not represent anything regarding the privacy practices and policies adopted by the Linked Sites and their owners/ operators. Also, we are not in a position to control or guarantee the accuracy, integrity, or quality of the information, data, text, software, music, sound, photographs, graphics, videos, messages or other relevant materials available on the Linked Sites.

Providing the Linked Sites does not imply or convey any endorsement by us in any manner or of the contents of the Linked Site. You are aware that the information you provide on the Linked Sites shall be governed by policies of the Linked Sites which you view.

Neither does AM/NS India accept any responsibility for the availability or the contents of such Linked Sites or any liability for damage resulting from the use of such contents, of whatever form.
Linked Sites and advertisers may use technology to send the advertisements directly to your browser because of which the Linked Site or advertisers automatically receive your internet protocol address. They may use cookies, java script, web beacons and other technologies to measure the effectiveness of their advertisements and to personalize advertising content. We have no access or control over cookies or other features of the Linked Sites or advertisers and are not governed by these Terms of Use.
CONTACT US
In the event of any grievance or complaint in relation to the services or the products, you may contact the Company at i-desk@amns.in.
APPLICABLE LAW – SEVERABILITY
These Terms of Use shall be governed by the laws of India. Any disputes, legal claims or lawsuits concerning this Web Site or its use shall be subject to the exclusive jurisdiction of the courts in Mumbai.
If any provision of these Terms of Use is held by a court of competent jurisdiction to be illegal, invalid or unenforceable, the remaining provisions shall remain in full force and effect.